WAYFINDING SYSTEM FOR A TOWNHALL
SEGNALETICA PER UN MUNICIPIO
The building of the old schools becomes the new venues of the townhall. A redesign of the municipal coat of arms and a strong and simple wayfinding system of signals.
Le vecchie scuole diventano, dopo il terremoto del 2012 
Il redesign dello stemma comunale e un sistema di segnaletica, 
molto forte e semplice allo stesso tempo. 
The old and the new coats of arms
/Il vecchio e il nuovo stemma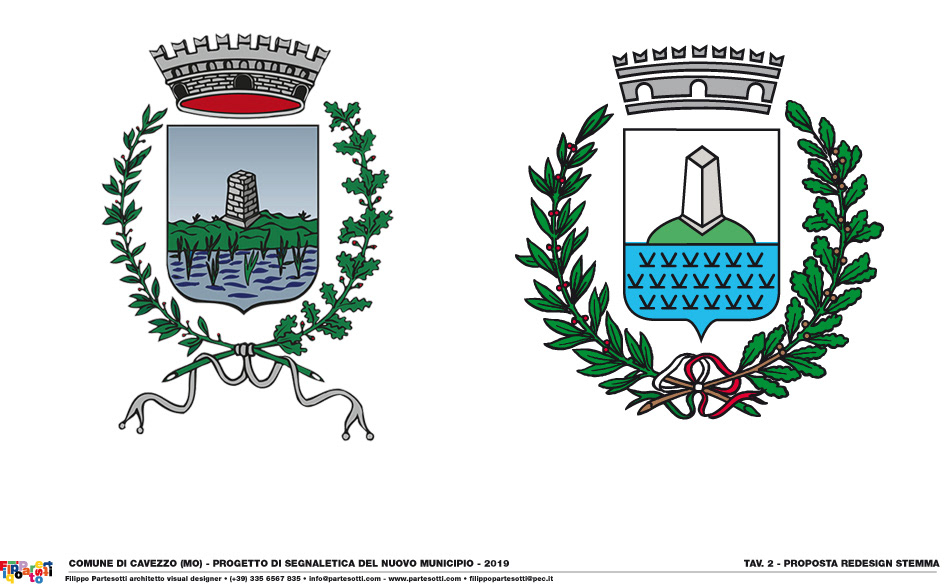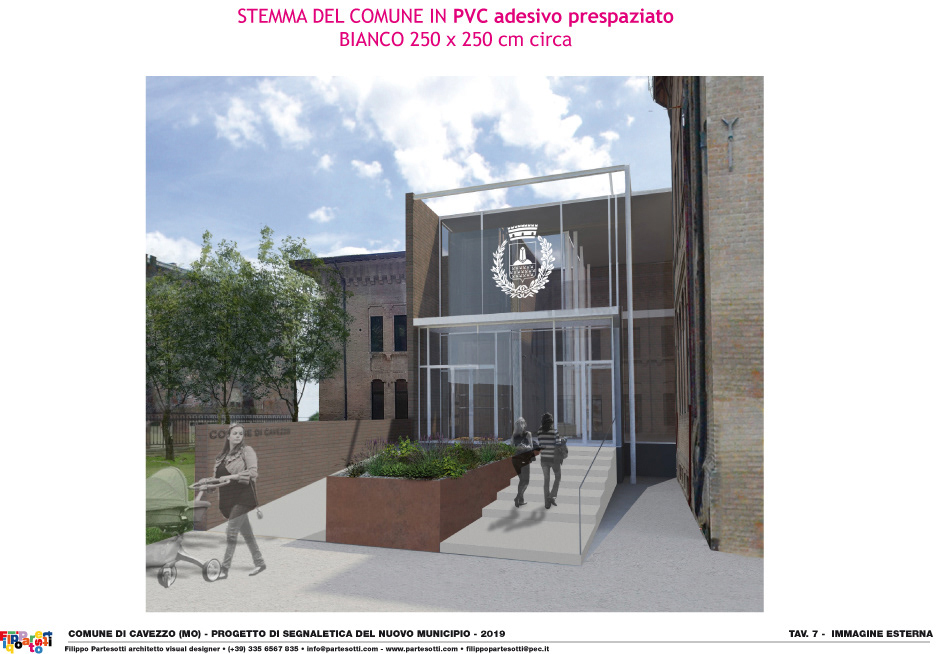 The new institutional identity /
La nuova immagine coordinata
The main facade /
L'ingresso principale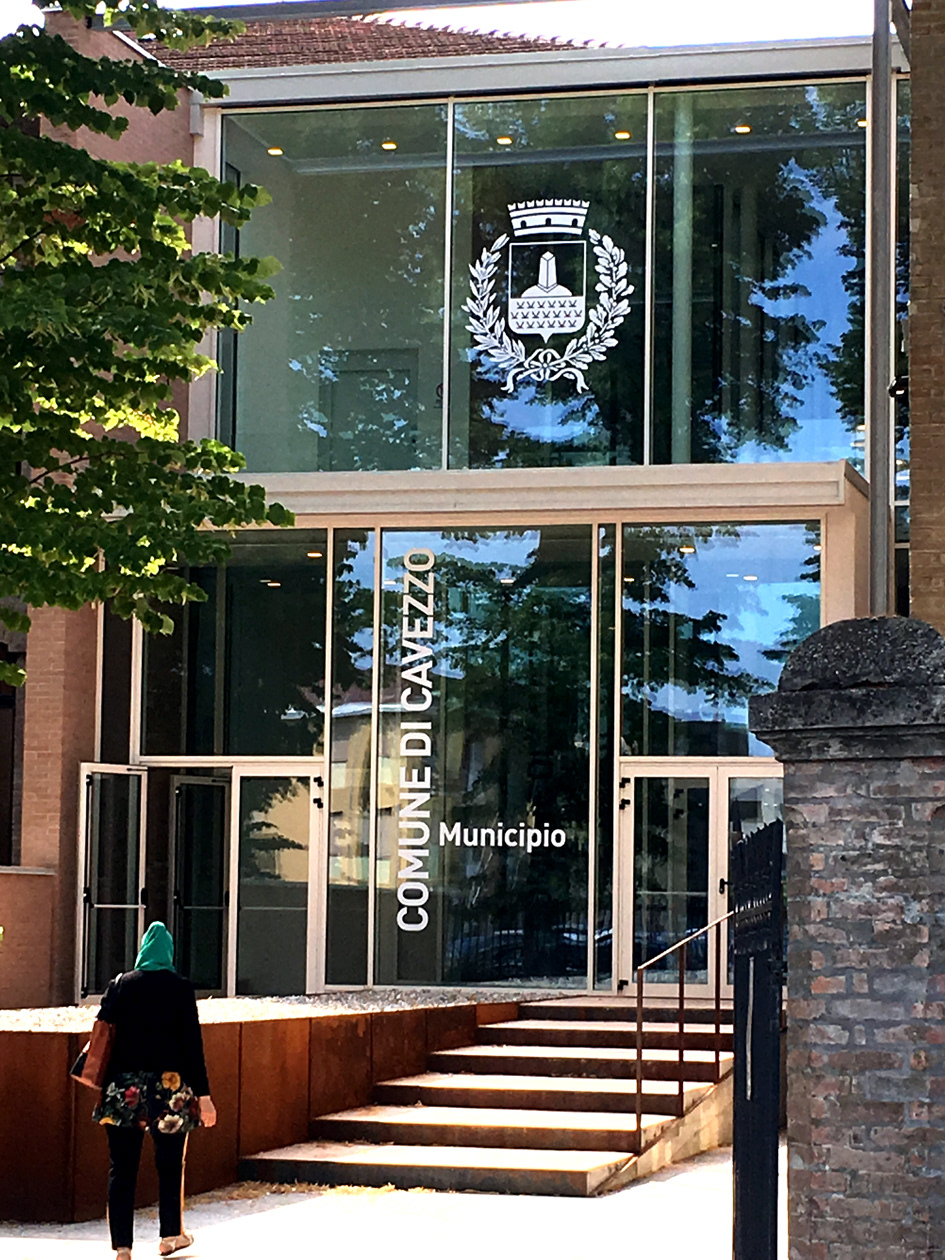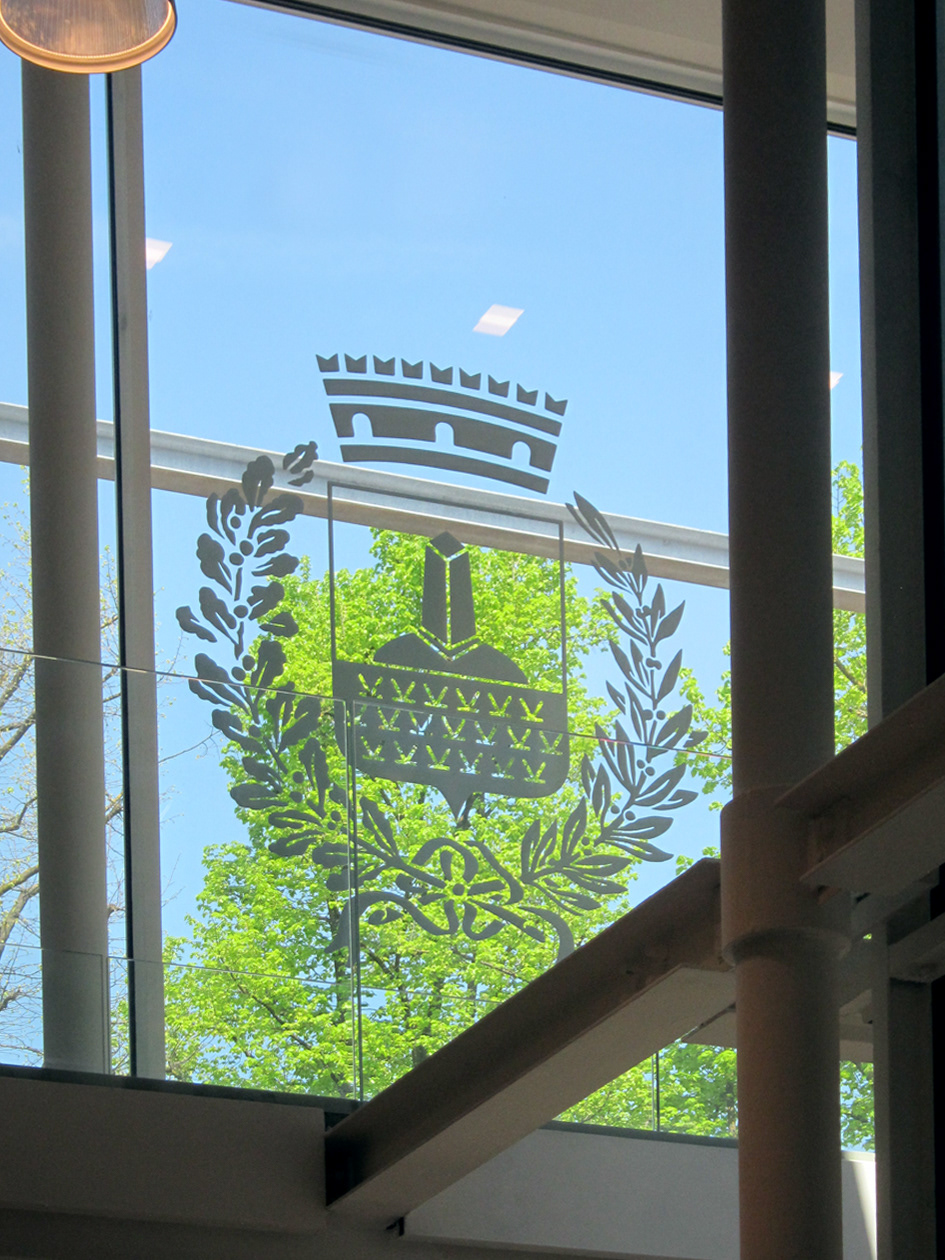 The totem in the main hall /
Il totem nell'atrio d'ingresso