An ancient restored Castle, THE CASTLE OF THE ABBEY,  
the very important in the Middle Age ABBEY OF FRASSINORO
(the name of the village means THE GOLDEN ASH TREE)  
along the Pilgrims' Roads that run all over Europe toward Rome.
A light and full of respect project of a SETTING FOR A LITTLE MUSEUM,
to remember the important roots of that "golden ash tree"
for the future of the new leaves... 
Un antico castello restaurato IL CASTELLO DELLA BADIA,
l'importantissima ABBAZIA DI FRASSINORO, il paese del FRASSINO D'ORO,
lungo le vie dei pellegrini che portavano dal Nord Europa a Roma.
Un progetto leggero e rispettoso per L'ALLESTIMENTO DI UN PICCOLO MUSEO
della storia e delle tradizioni locali.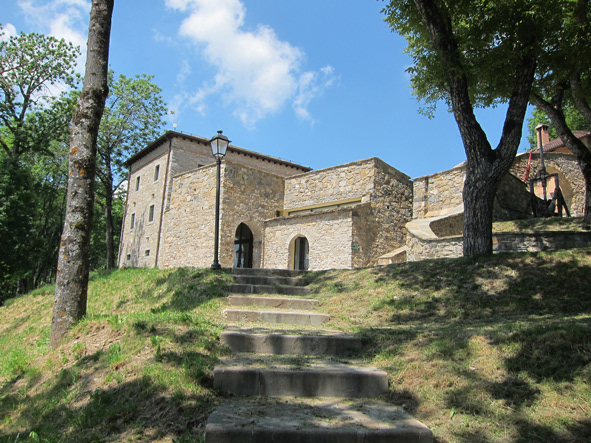 THE CASTLE OF THE ABBEY / IL CASTELLO DELLA BADIA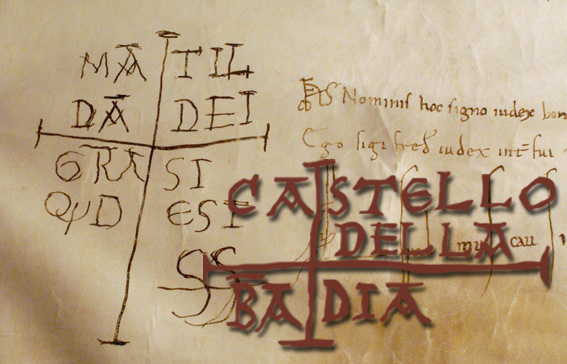 inspired by the signature of the famous in the Middle Age Countess
Matilda of Canossa, Lady of that ABBEY LANDS
ispirato alla firma di Matilde di Canossa, Signora anche delle TERRE DELLA BADIA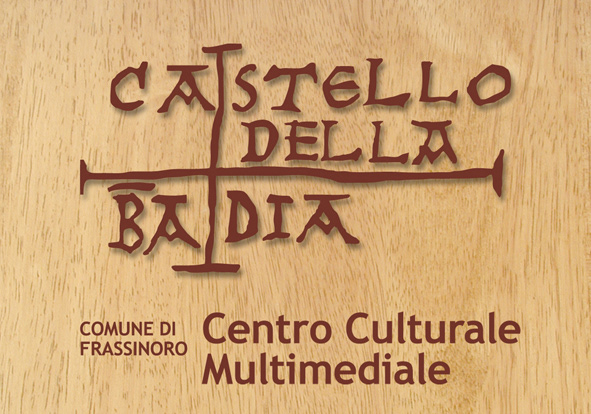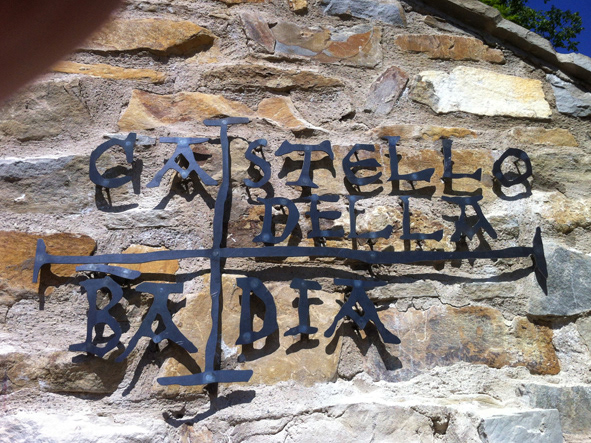 (selfoxiding protection rustiing steel) on the stones of the Castle Wall
IL LOGO in ACCIAIO CORTEN
(acciaio con protezione autossidante) sulle mura del Castello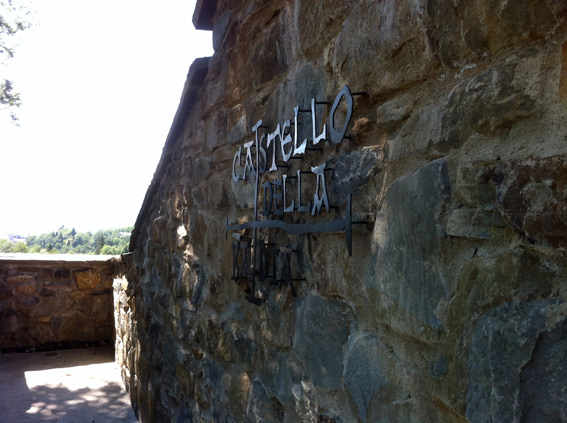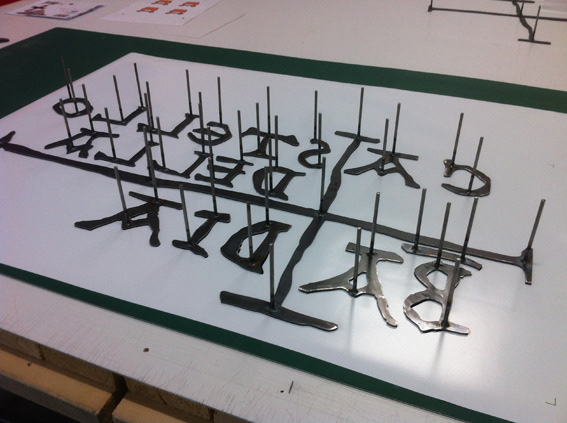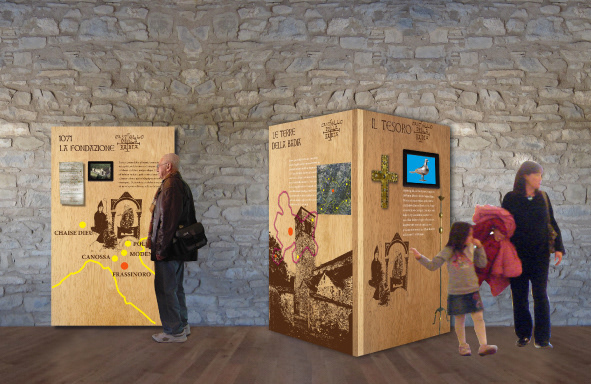 THE PROJECT IDEA (rendering)
A self standing structure made by wooden slabs, with direct plotter prints
and videoframes and monitors for slideshows and videos
L'IDEA DI PROGETTO (rendering)
Laste di legno autoportanti, con stampa diretta a plotter
e videocornici e monitor per proiezione di foto e video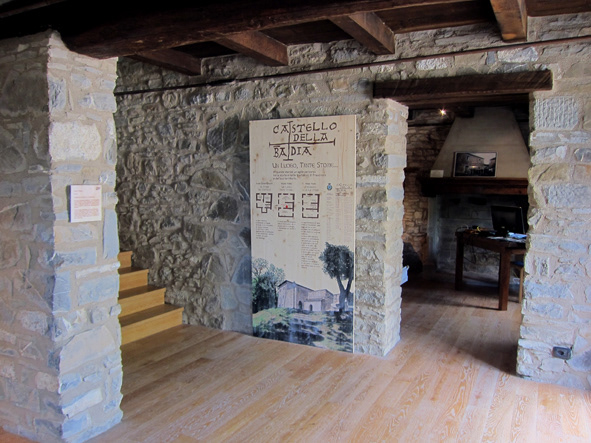 DIRECT PRINT ON WOODEN SLAB
STAMPA DIRETTA SU LASTRA DI LEGNO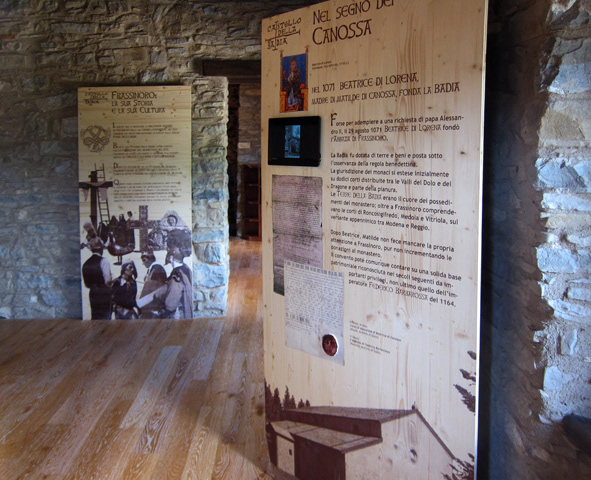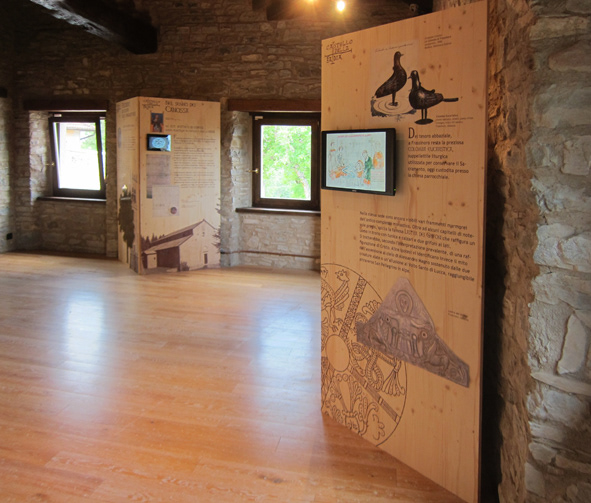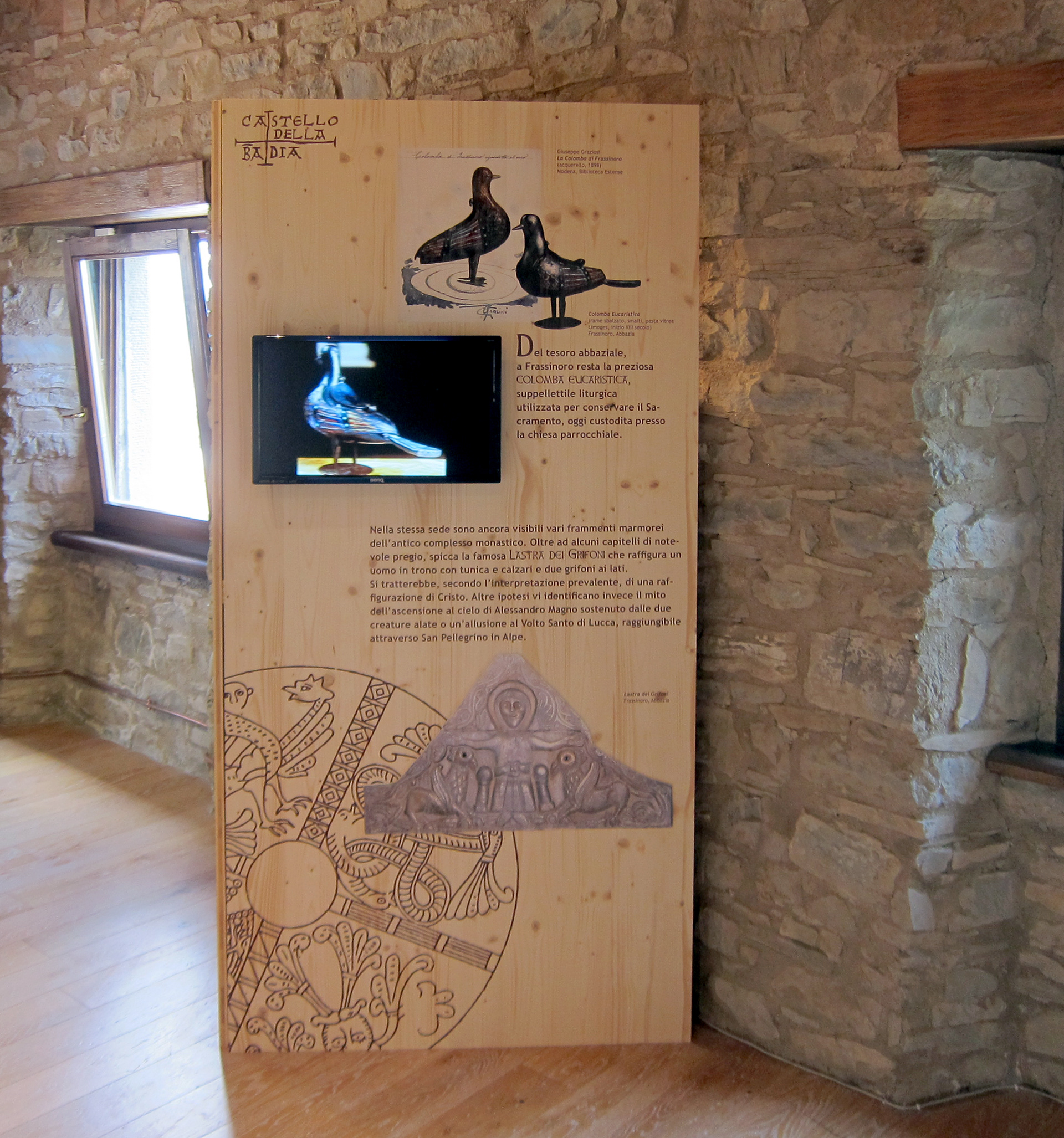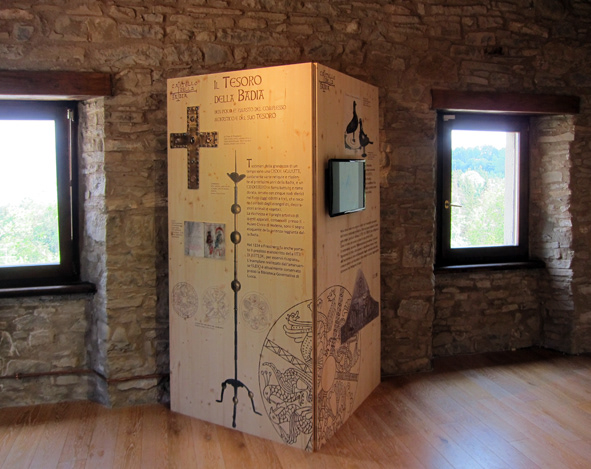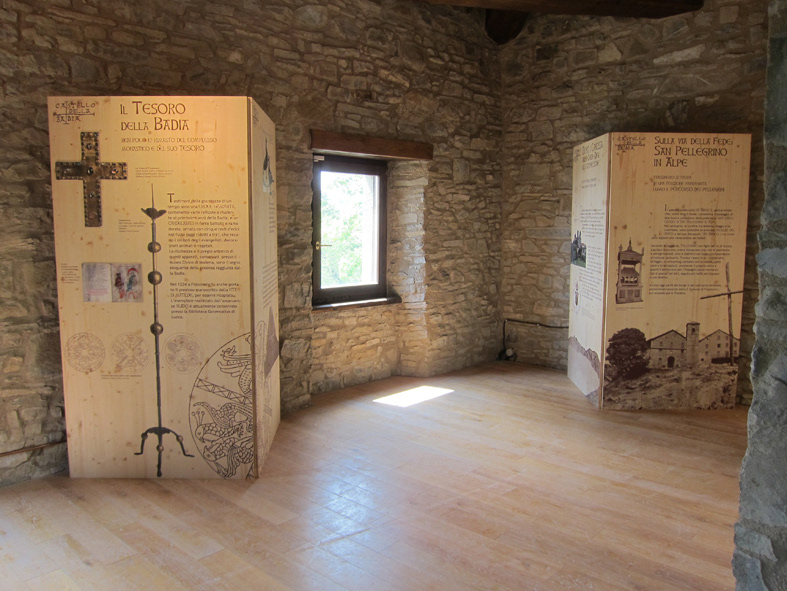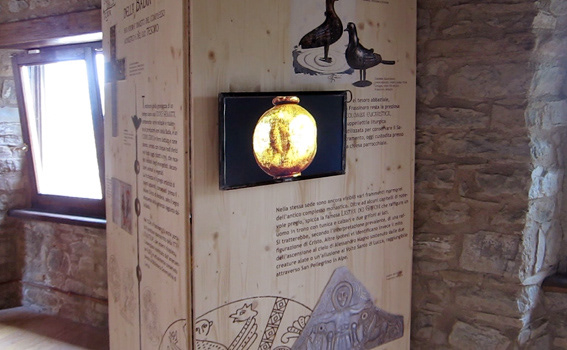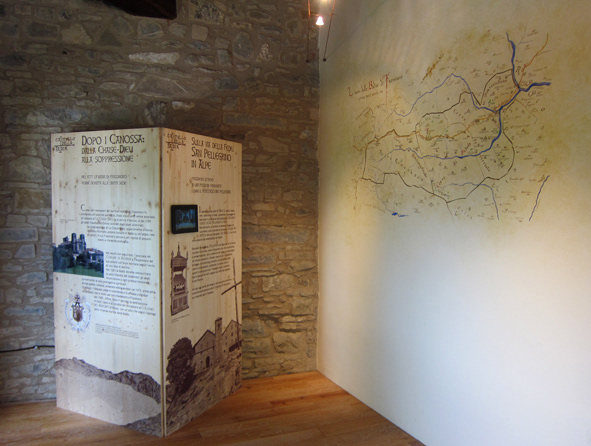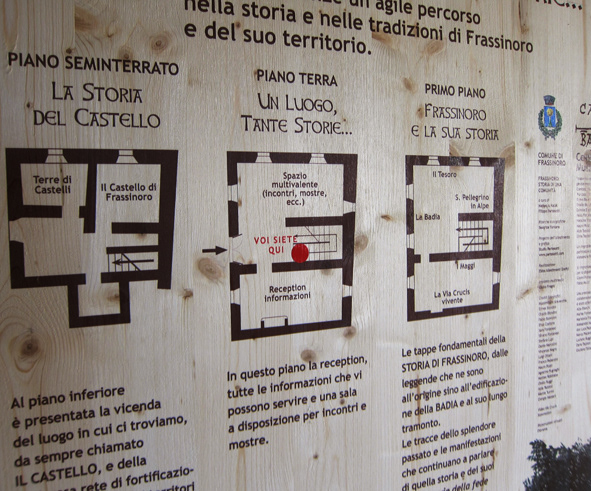 THE DIRECT PRINT ON THE WOODEN SLAB
LA STAMPA DIRETTA SULLE LASTRE DI LEGNO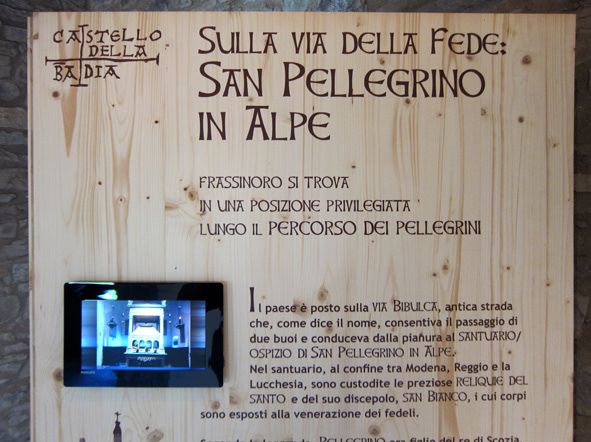 THE DIRECT PRINT ON THE WOODEN SLAB
LA STAMPA DIRETTA SULLE LASTRE DI LEGNO